What our clients have to say!
---
I set out on my fitness journey just to lose a few pounds. In my wildest dreams I couldn't imagine myself competing and winning a Figure Show. Thank you Kelvin for motivating and pushing me! Iris K.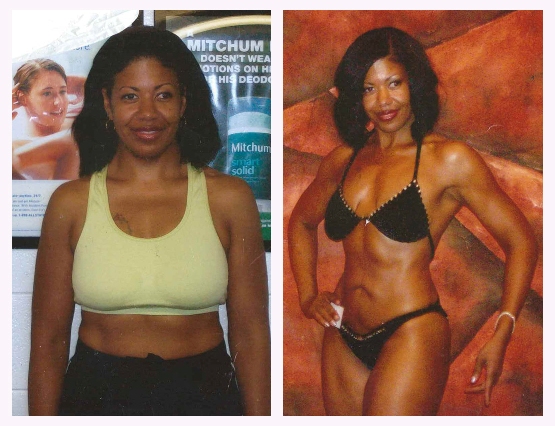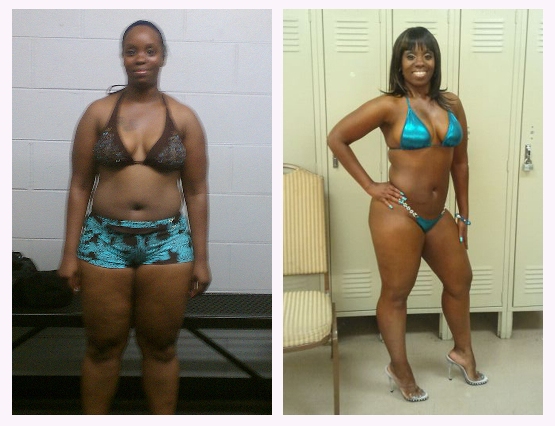 ---
My name is Nikita and in 8 weeks Kelvin transformed my body. In 8 weeks I trained hard and dieted and won my first Bikini Show. Nikita
---
Thank You Keep Fit for all your help and inspiration on my fitness journey. I've lost over 90 lbs. and with your continued support I can do nothing but succeed! Toni H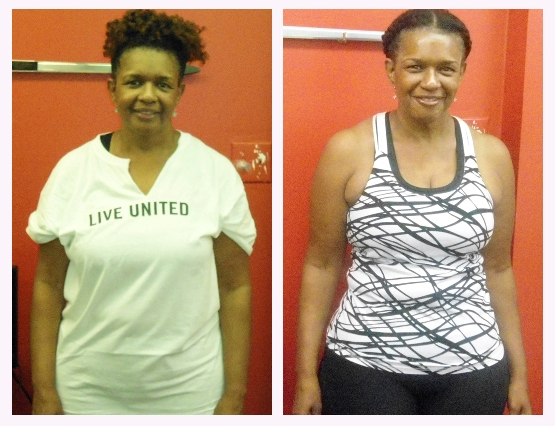 ---
I entered and won the first Keep Fit 6 Week Challenge! Lost 13 pounds and 2 inches off my hips, 2 inches off my waist, and 2 inches off my thighs.  Received a roundtrip ticket to Florida as the grand prize winner! Thank You Keep Fit! Sandra J.
The trainers at Keep Fit continuously inspire everyone that walks through the door to be the best they can be. Yvette has raised my overall health consciousness to a new level by providing a sound work out and meal plan. The environment represents, the epitome of professionalism coupled with the most welcoming family atmosphere.  I absolute love it, in addition to dropping from a size 18-20 to a 10-12. Veronica Mosley-Raggs.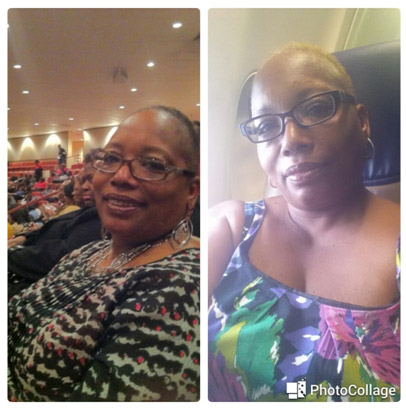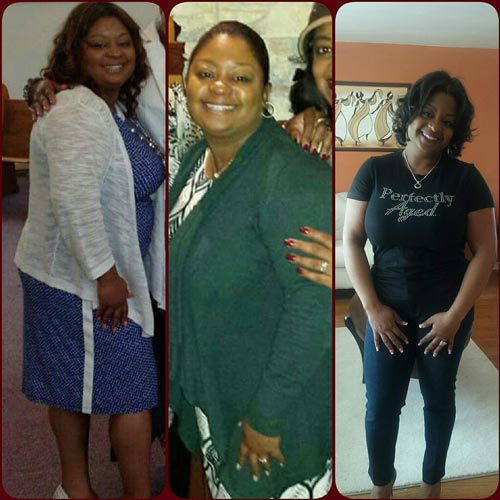 ---
I've always wanted to lose weight but could never seem to find anything that consistently worked until Keep Fit. Diet and training with Kelvin has been just what I needed! Keep Fit is an awesome place to workout. The studio is spacious, clean, and the trainers are very professional.
Torrie
Keep Fit has showed me how to use the gym and workout effectively. Thanks for all you've done!
Robert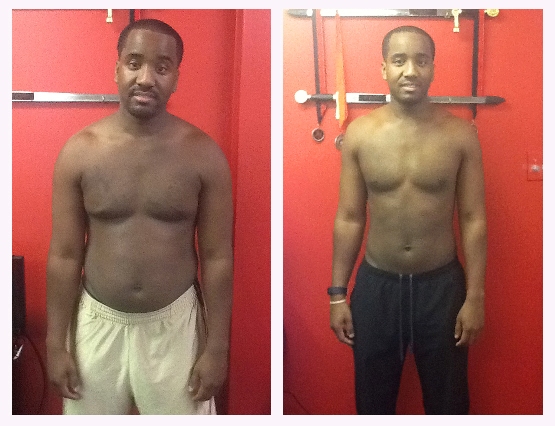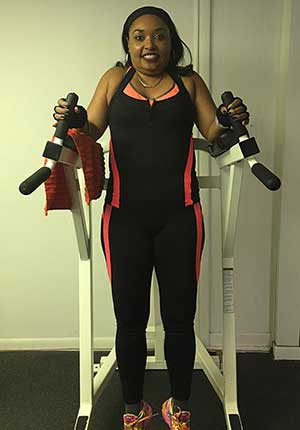 ---
Keep Fit has probably added another 40 years to my life! I've been here since the beginning 3 years ago and I can feel and see a huge difference. Very clean, professional, and friendly place to work out. Cheryl K.
---
My name is Tracy Robinson and I'm 46 years old. I have battled with my weight since my early teens. Yvette told me to stop "dieting" and showed me how to eat for life. If you are willing to work hard and get phenomenal results all while having fun then Keep Fit is the place for you to be! Tracy R.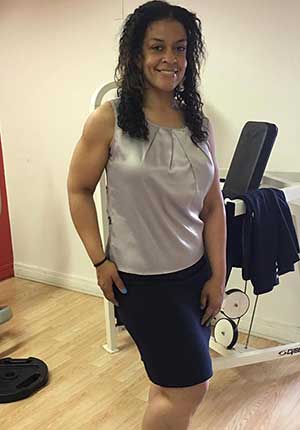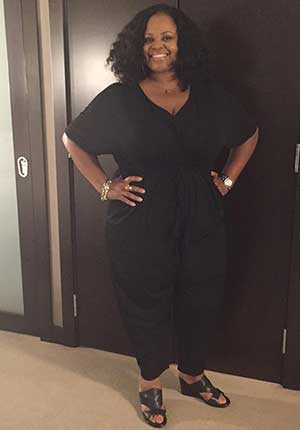 ---
I've been committed to training at 4:30a in the morning for about 9 months. It hasn't been easy however the results make it well worth the effort! Thank You Keep Fit! Michelle C.
---
Keep Fit is like family. I have been trained by Yvette since they opened. If you are ready to "stop talking about it and be about it" then Keep Fit is the place to be!
Leta K.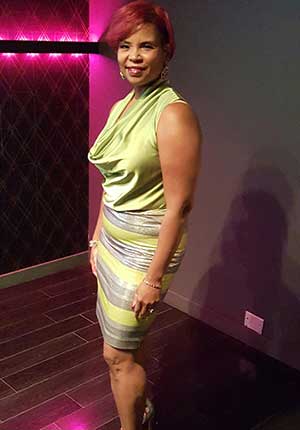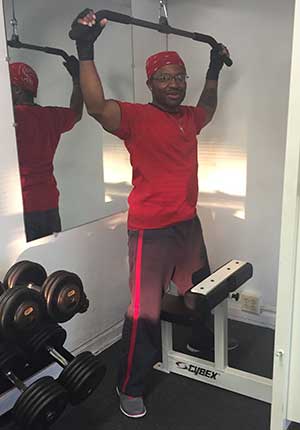 ---
Kelvin training with you in the mornings has been a challenge but the results are well worth the sacrifice. #sixpackabsinprogress Ernest C.
---
Yvette with your skills and knowledge you empower and nurture me on my quest to be physically fit by setting the example yourself through exercise, fitness, and nutrition. I appreciate you and look forward to many more years as a client and friend.
Vanessa F.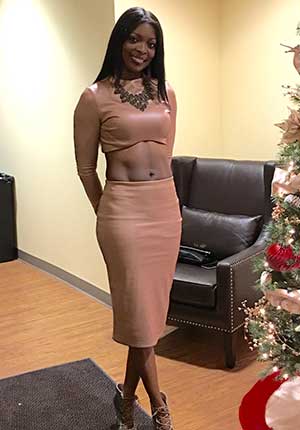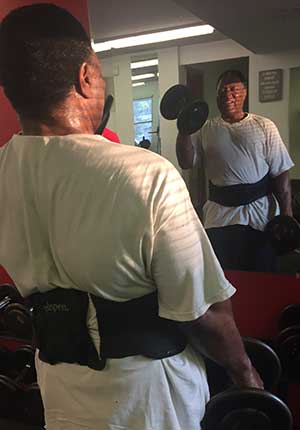 ---
I've been having chronic back issues. I stopped working out for several years until Kelvin convinced me to begin training. My mobility has increased, I've gained strength and stamina, and I've lost some weight. I still have back problems from time to time but not nearly as severe and I'm able to deal with them more effectively. Thanks for getting me back active and fit again.
Lance
---
Yvette has been a great influence. I was known as the cardio queen until she convinced me to add strength training to my workout. Thank you for encouraging me to stay fit and in good health.
Hattie A.